Carl Evanson
 – Master Electrician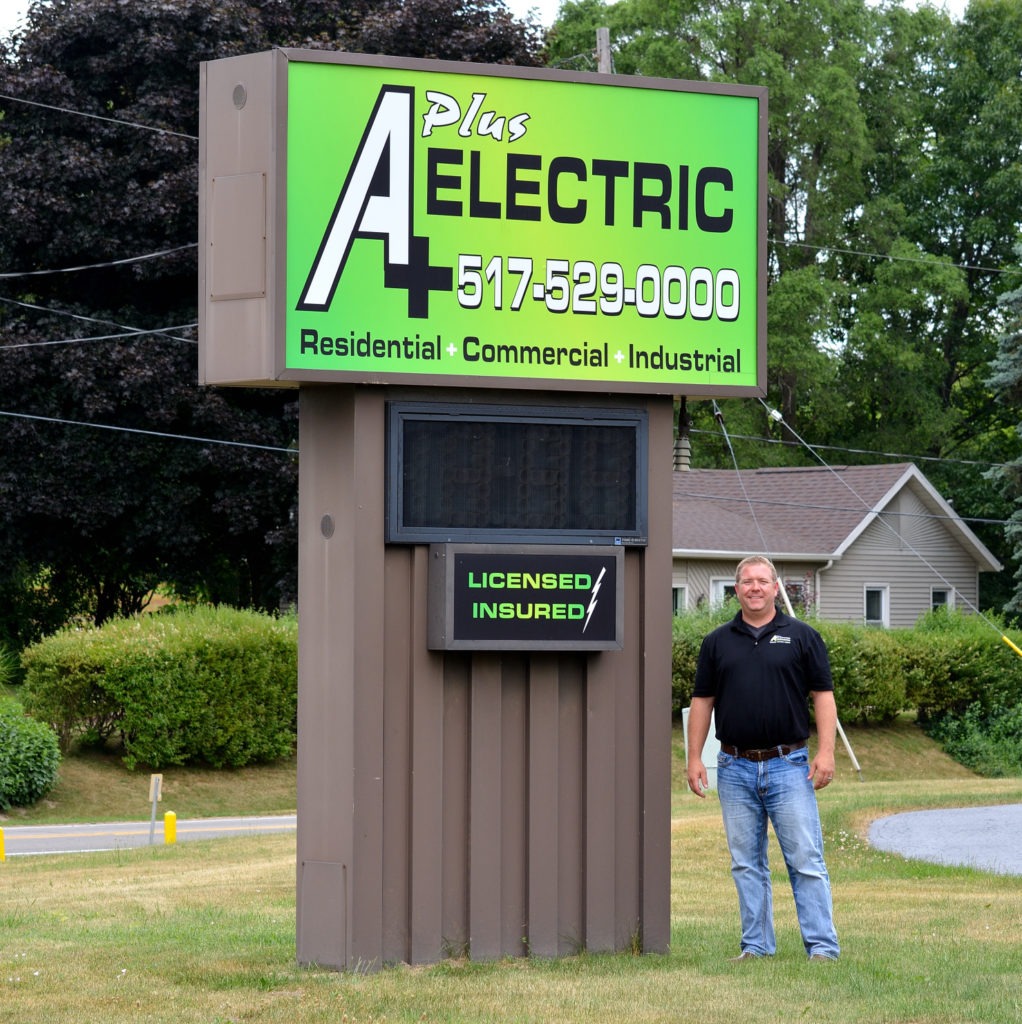 If HGTV were starting a series about the work, life and times of electricians, Carl Evanson could be their new star.
Carl is not laid back when it comes to his profession. "I love to get my hands on a problem and solve it." That's what he and A Plus Electric have been doing for ten years. "I'm always up for a challenge, especially when a customer has been told 'it can't be done.'" Carl has plenty of examples when he turned a dead-end on its head and found the answer. "A frustrated home owner at Lake Columbia wanted an exhaust fan installed and was tired of hearing 'no' from others. The crew and I were able to figure it out and today that fan continues to bring in fresh air."
If Carl's team can do the so-called impossible, they are top of class at solving a wide range of everyday challenges. "Pleasing the customer is our priority, and our team can do it with a total of 90 years of professional experience equipped with the latest high-tech tools and 13 service vehicles." So after a visit, problems like these become mere memories—circuits not working or breakers tripping, power out, no heat, water pump dead, outlets not working. A Plus is expert at installation and service of generators, outdoor lighting, ceiling fans, and timers.
A Plus Electric also takes on unusual jobs. "A church asked us to illuminate their stained glass windows." The windows had to be removed, cleaned and reinstalled with the new lighting. "We have a strong network and sometimes we'll bring in other high-quality contractors and coordinate the work if the job requires it."
Face time with a customer is important to Carl. "This is a local community and my company is built on the expertise of a local team; we're not a franchise. We know our reputation counts." And he has a reputation for getting face time fast. "People are amazed at what doesn't work when the power's out, and that's why quick-to-scene is an important part of our mission." The website now has an emergency button. Press it for a response any time day or night. "After all, problems don't occur on an 8 to 5 schedule."
What about the cost? "We know people have budgets, and the cost of calling for help is an add-on. We want to keep our service affordable." A Plus Electric is aware of the area's high rates and keeps theirs low.
Whether it's fixing a light fixture or boring a line under to power that garage door opener, it's all part of the A Plus Electric service. Carl's leadership is aimed at customer satisfaction. "It's absolutely essential—our ten years of solid growth has been built on referrals. And you don't get them unless you get the job done right."
Have you met Carl Evanson? If so, you know Carl is a man with a mission and brings a lot of energy to his business. So Property Brothers, watch out! The HGTV schedule could be changing because there is a guy named Carl Evanson and his company, A Plus Electric, doing great things in southeast Michigan.
"Depend on A Plus Electric for quick, quality and affordable service."